Increasing the Awesome
Daren Welsh

on behalf of the growing NASA JSC wiki community
but before there was awesome ...
there was
Weeping and gnashing of teeth
after about 6 years ...
in 2011
the EVA wiki was born
Year 1
building critical mass
Meeting Minutes & Group Communication
Year 5
Everyone gets a wiki!
Users per month across all wikis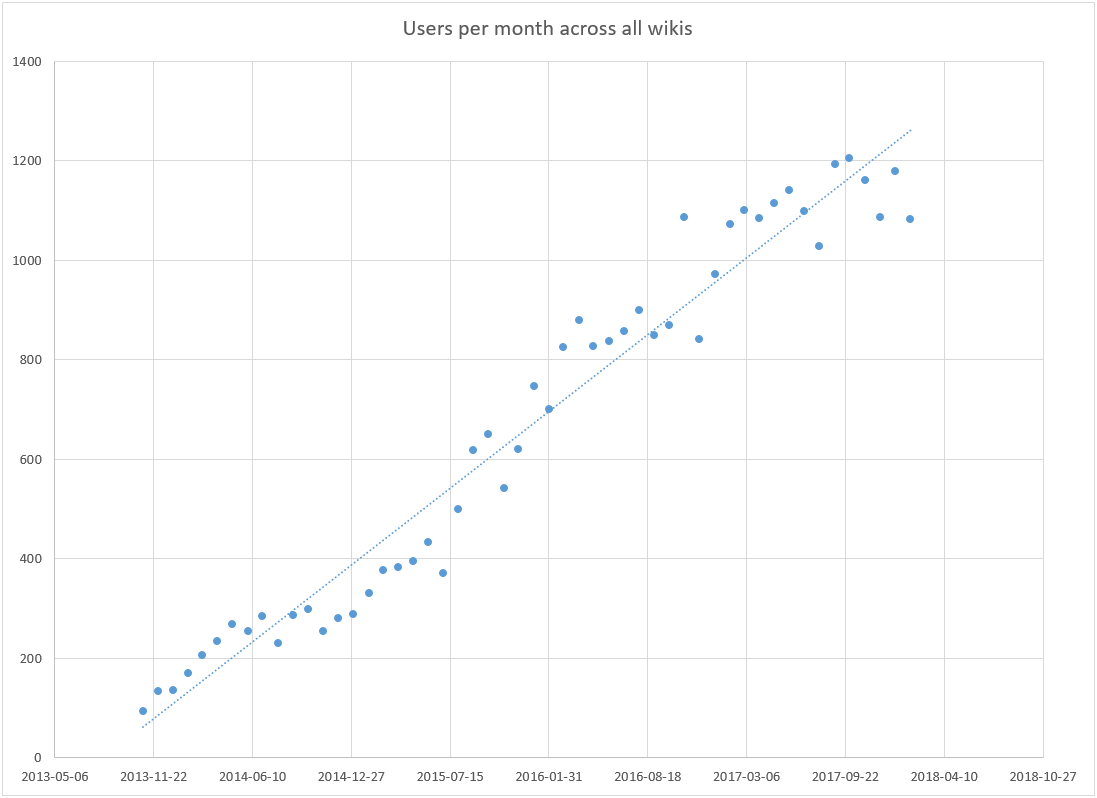 but we didn't have a
Digital strategy
NASA Semantic Wikis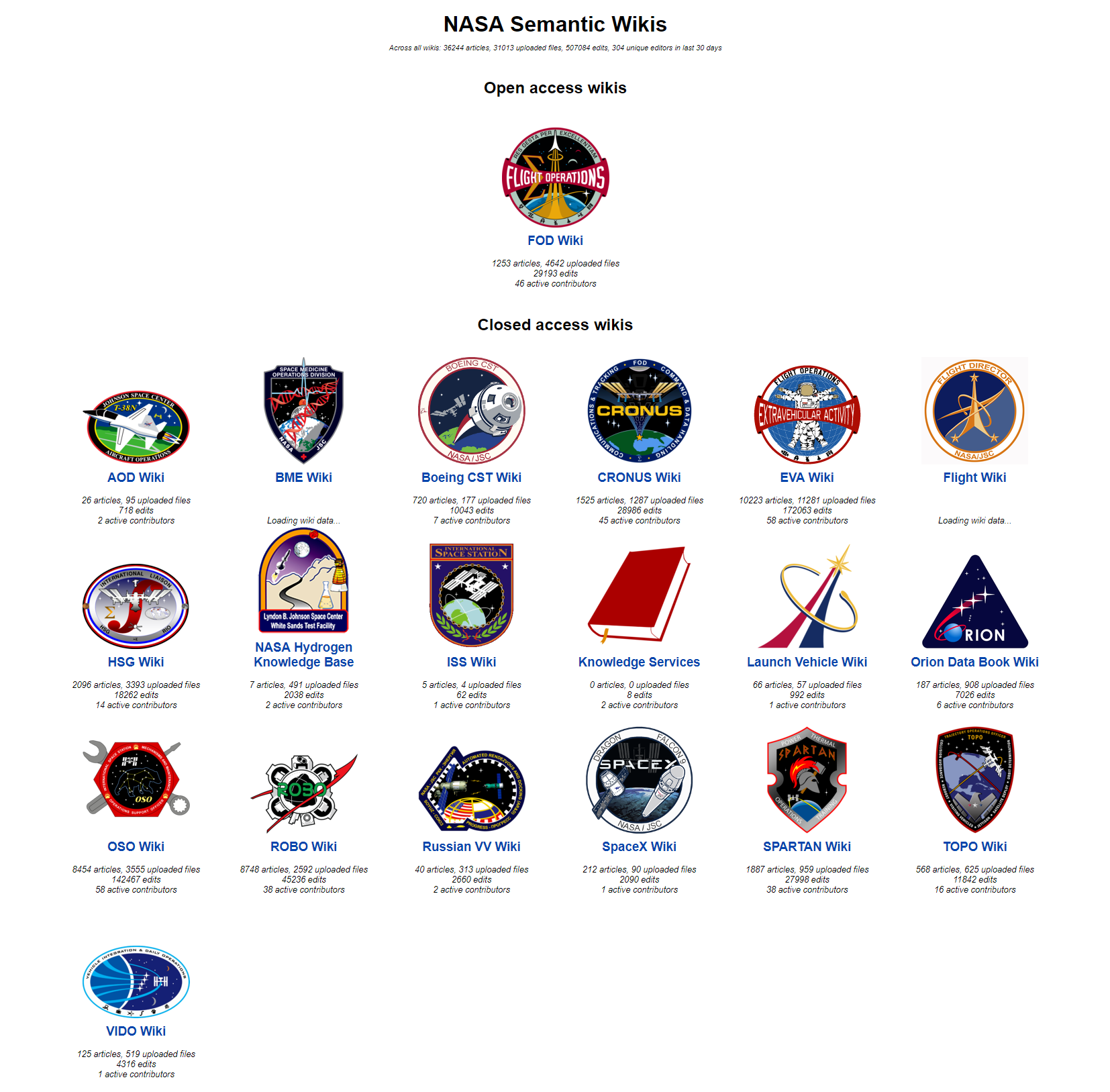 Wait ... I thought we were trying to reduce the data silos
Merging Wikis
Restructure based on vehicles (which should be our natural user group division)
NASA ties to the MediaWiki Community
Events

Conferences
Hackathon
WMF Developer Summit
NASA ties to the MediaWiki Community
Events
People

Developers
New wikipedians
WMF donors
NASA ties to the MediaWiki Community
Events
People
Software

Meza - wiki server installer/configurator
Custom extensions
Existing extensions
NASA integrations
NASA Integrations
Imagery Online
Inventory Management System
Drawings Database
Flight Rules
Operational Constraints (+bot)
MCC Gateway (+bot soon)
Slack bots
User rights
New pages
Server performance
OCADbot
EVA Skills Training Matrix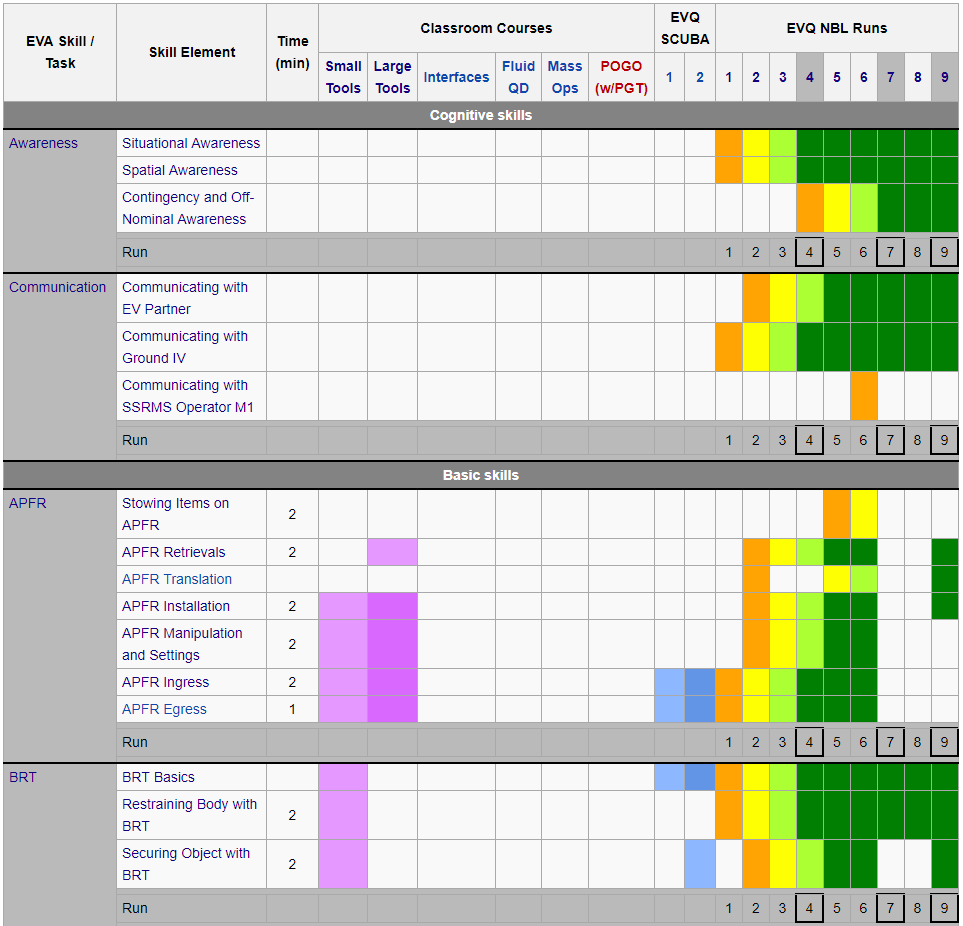 NBL Run Objective Example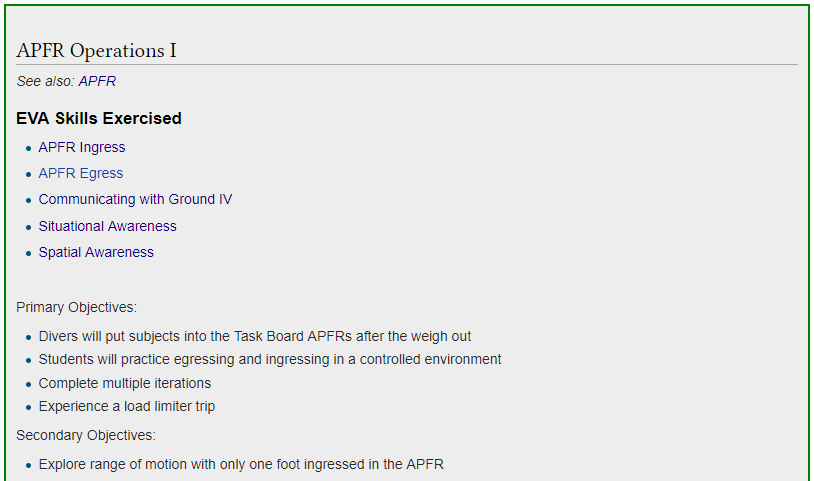 EVA Skill Example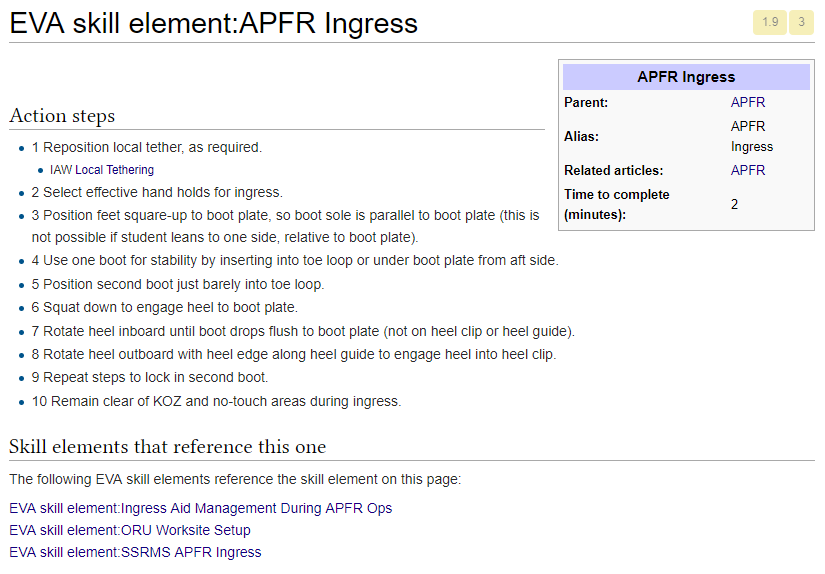 Wiki Accountability & Culture Shift
Pending Reviews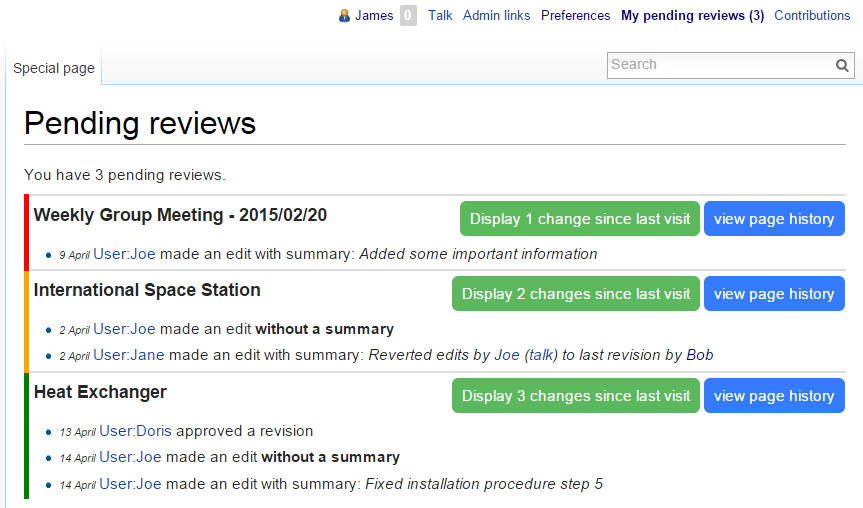 Diff View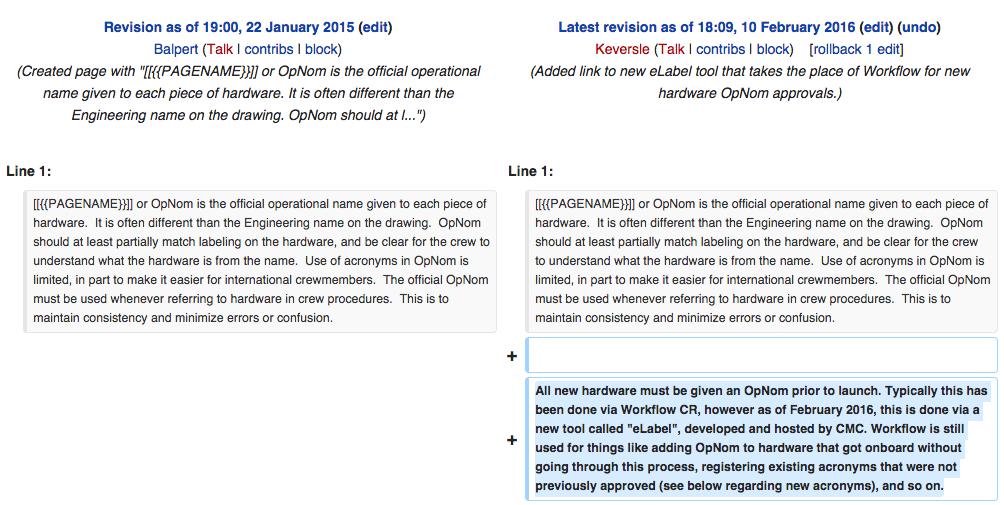 Watch Suggestions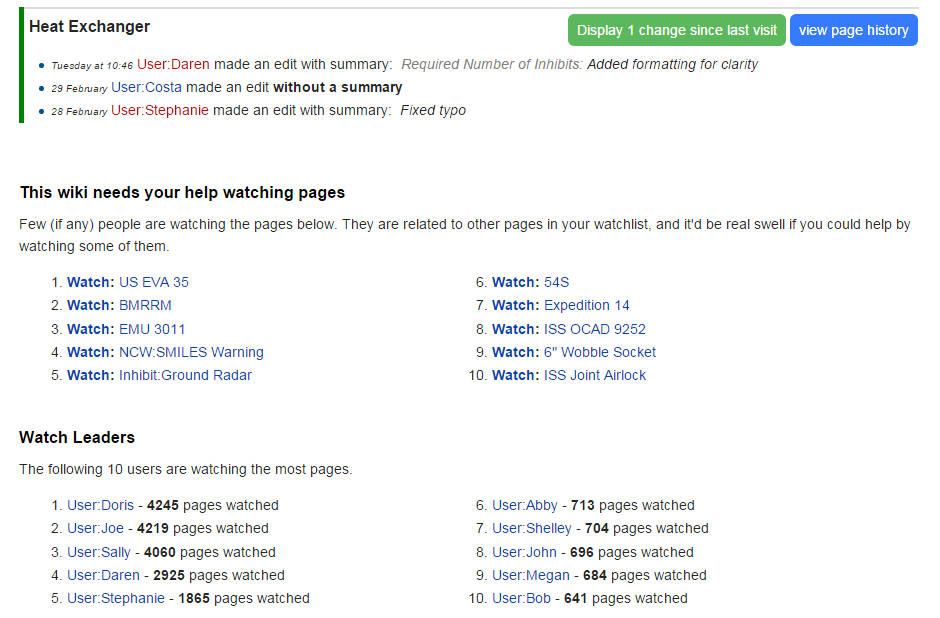 How well are we watching pages?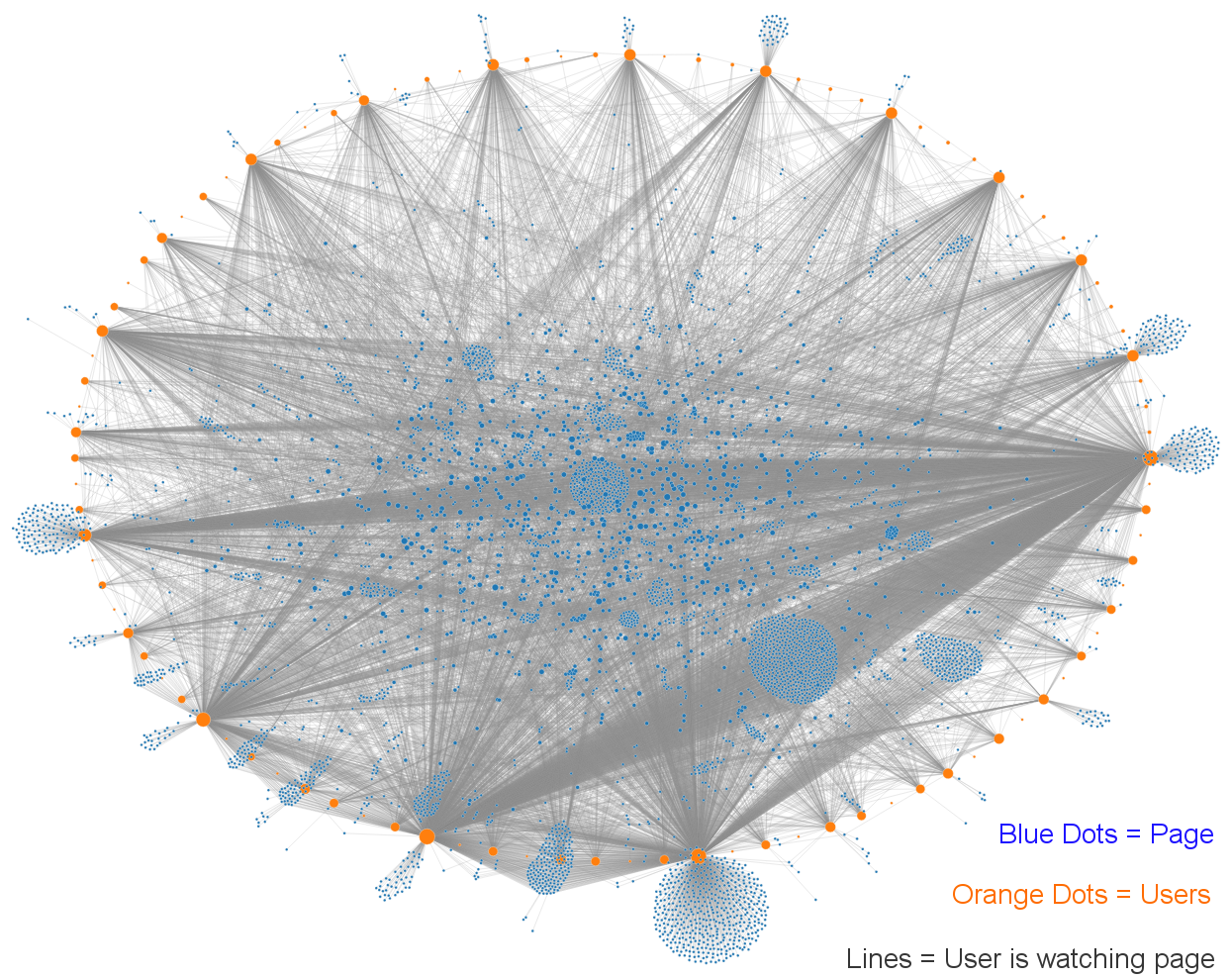 Before Watch Analytics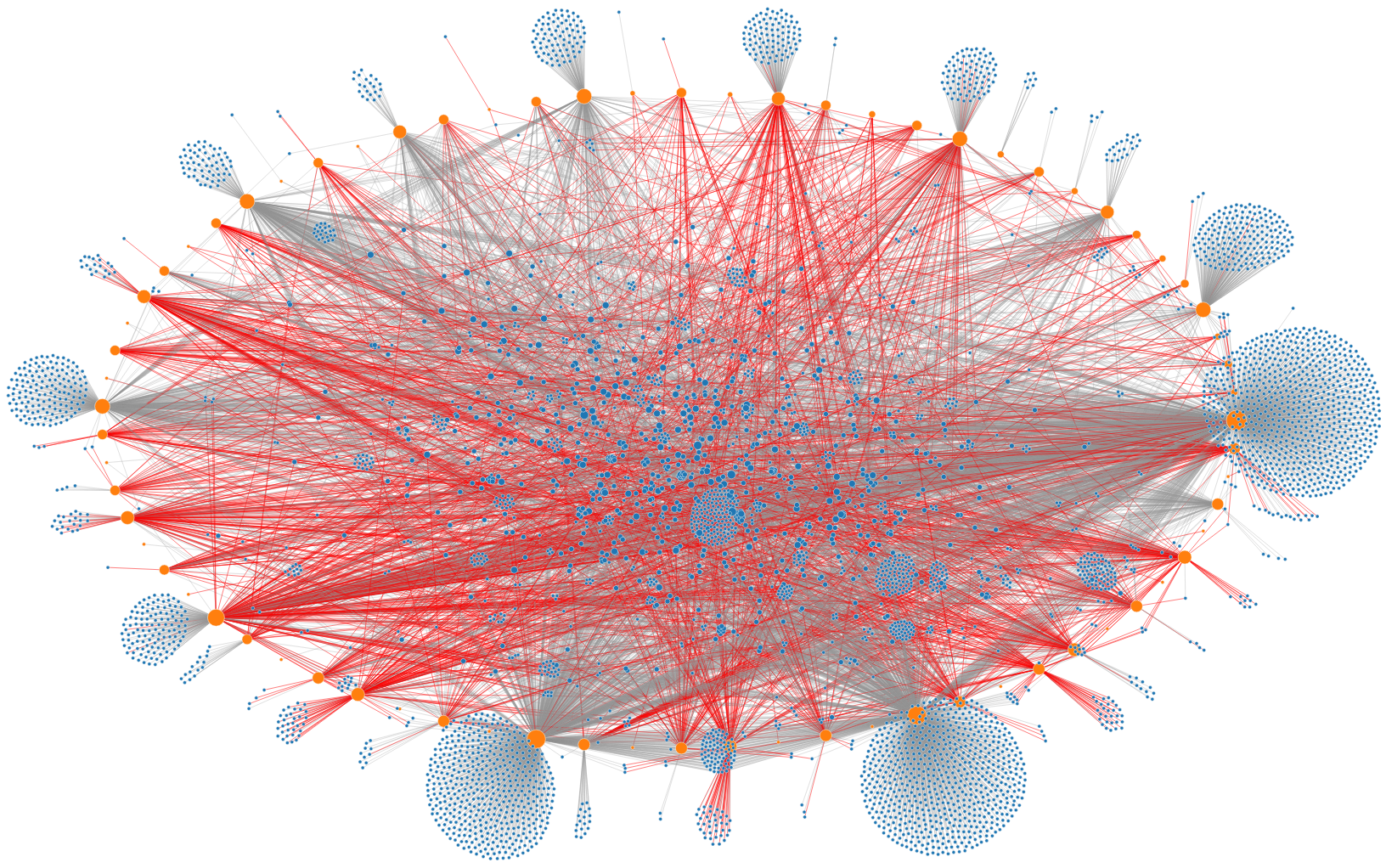 After Watch Analytics (2015)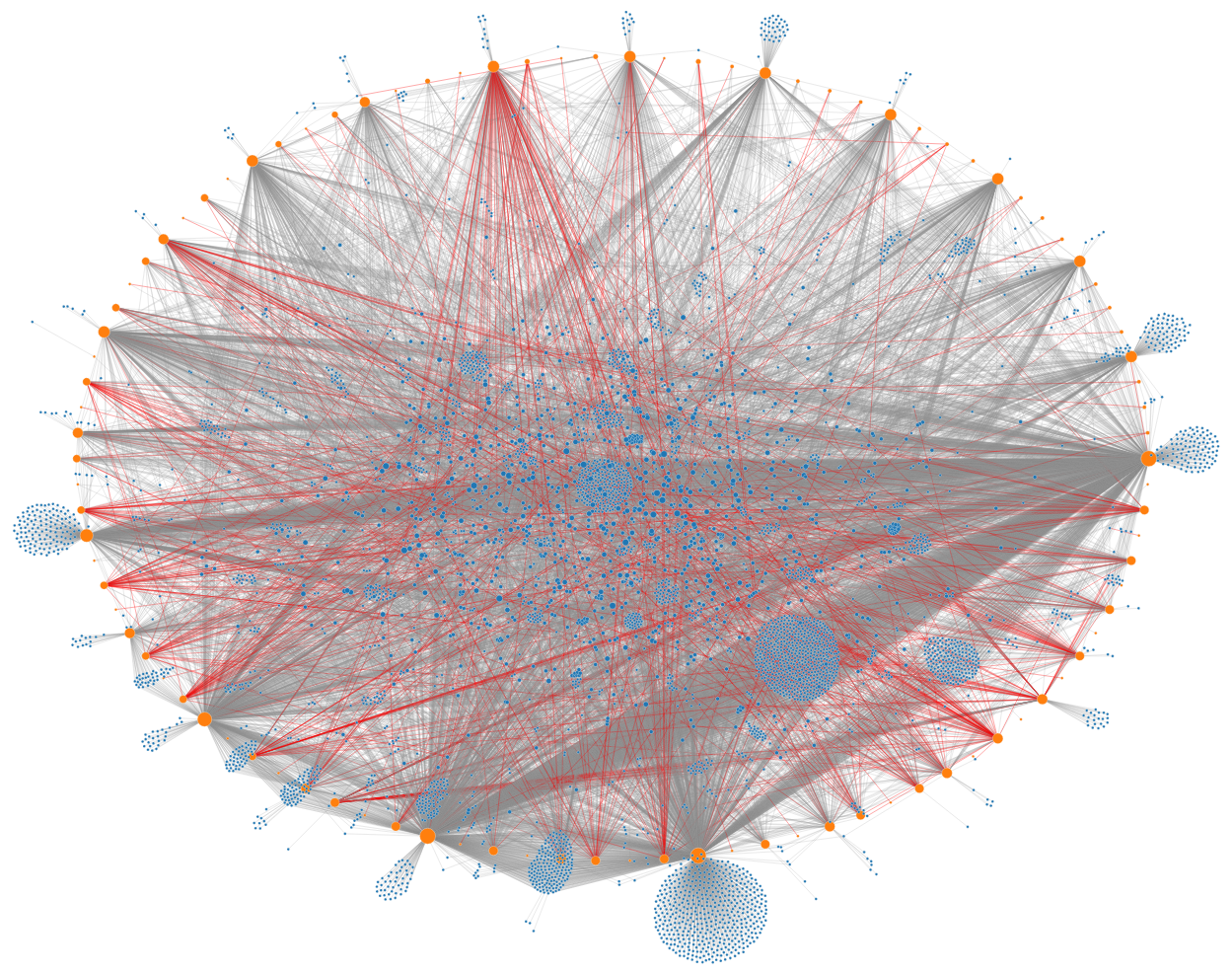 March 2018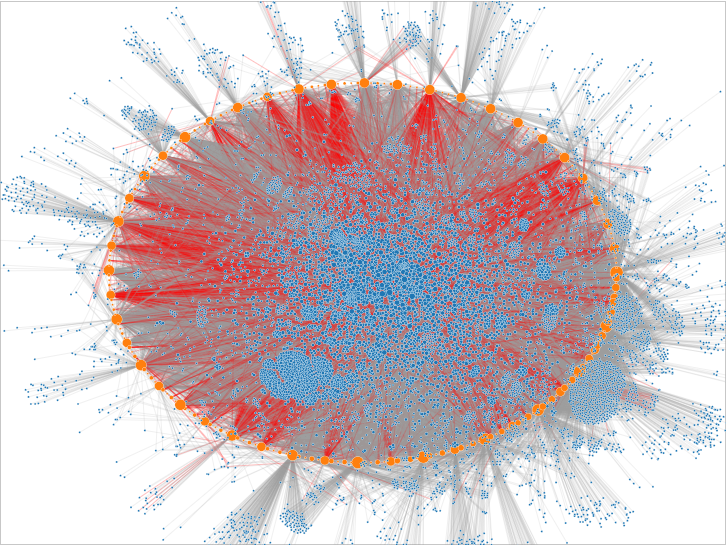 Approved Revs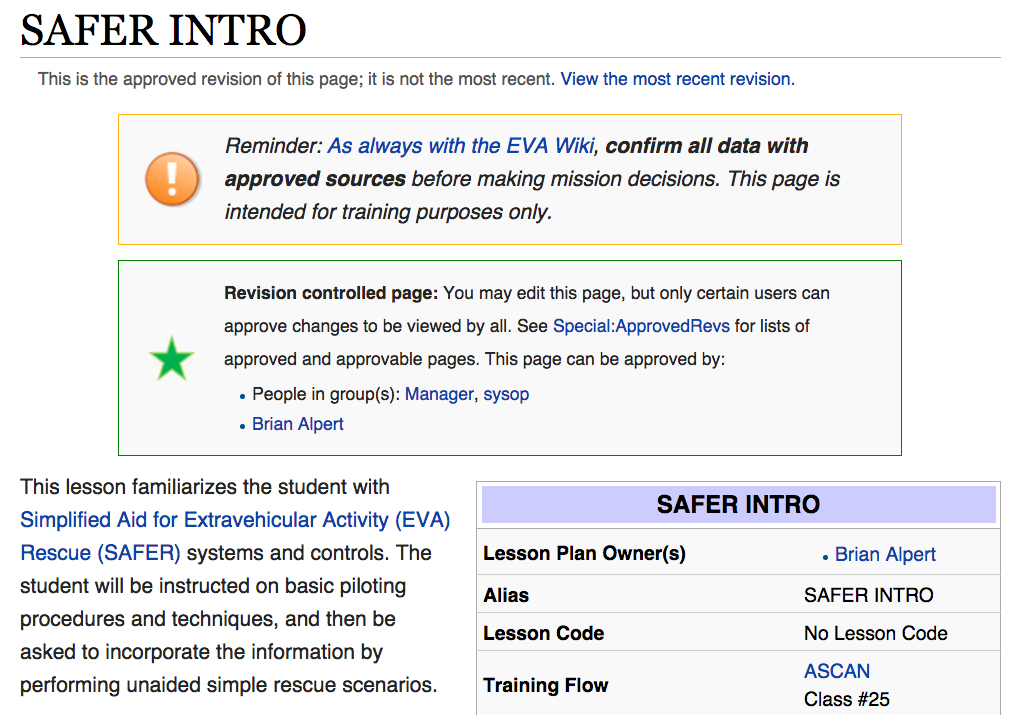 Approved Revs Report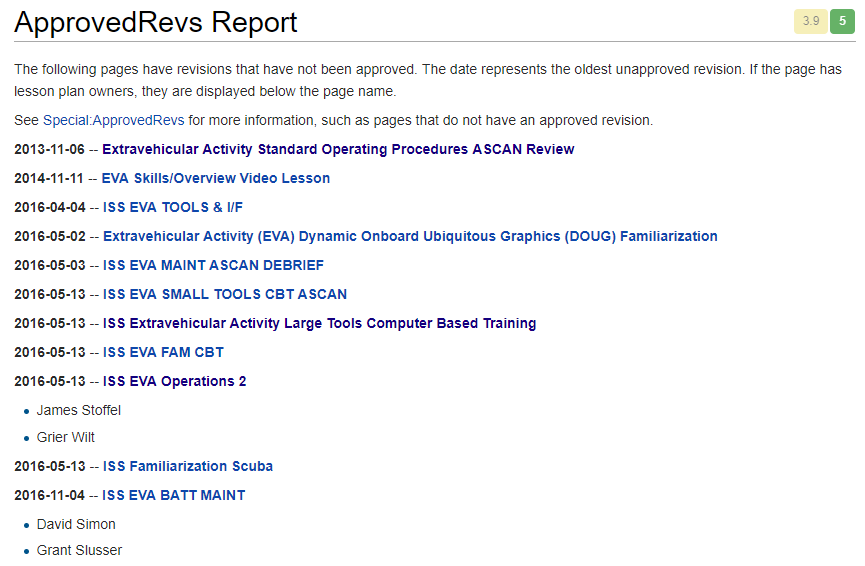 Page Scores


Comparing Timeliness of Reviewers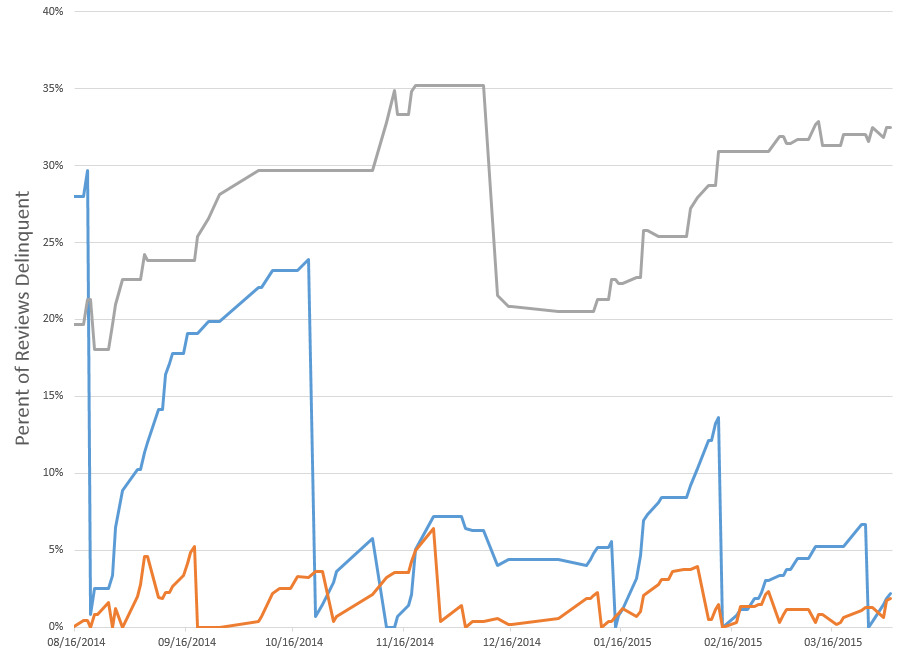 Comparing Contributions of Reviewers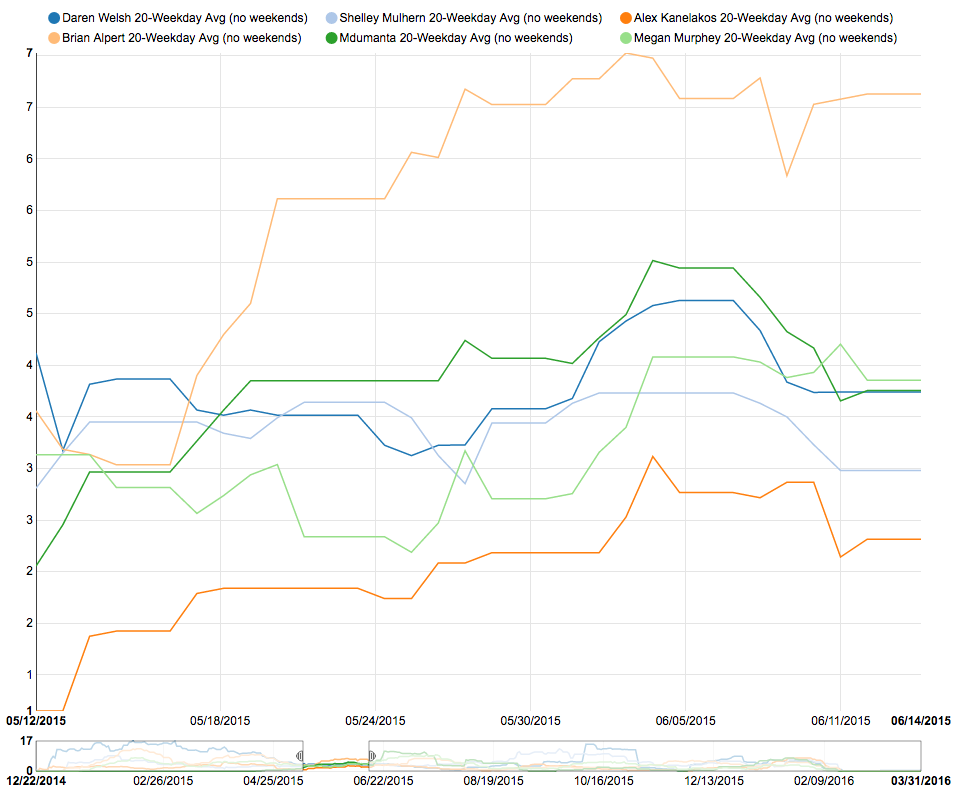 Motivate Me
Doc-a-thon
Wiki Quickie
Gamification?
Comparing Contributions of Reviewers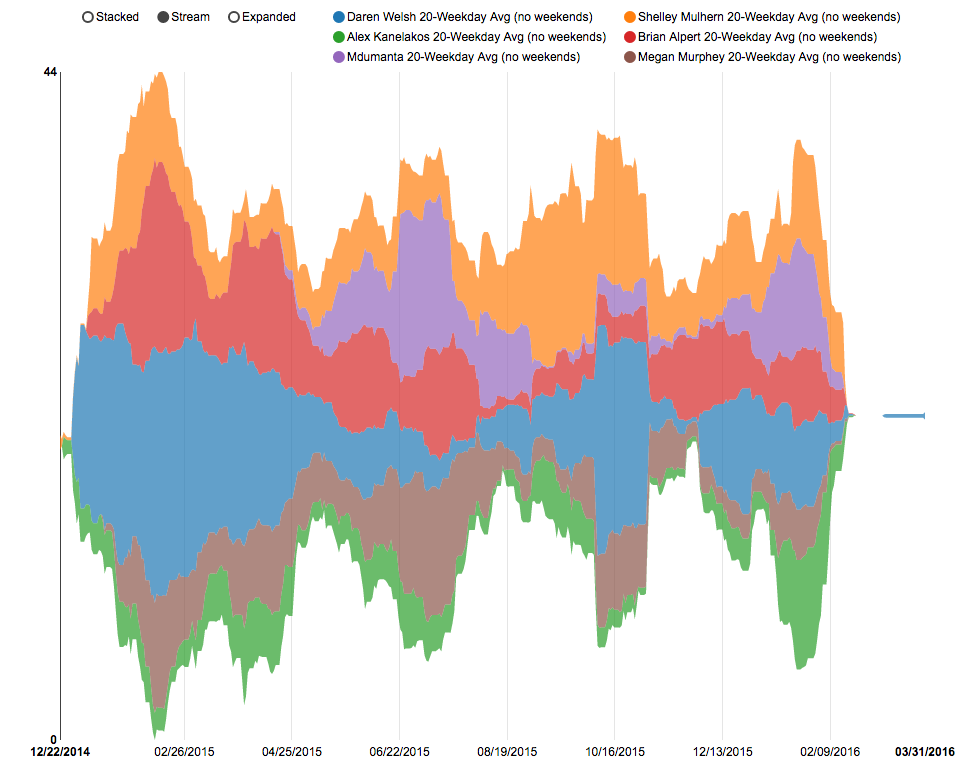 User Classification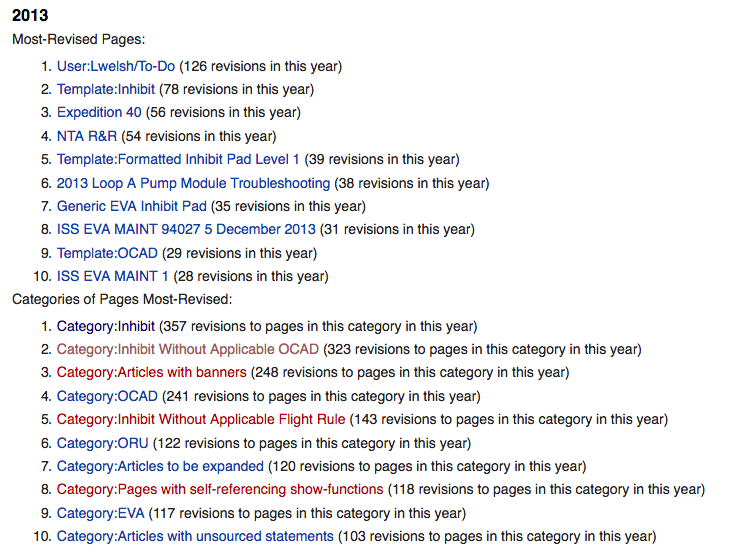 User History

User Similarity Matching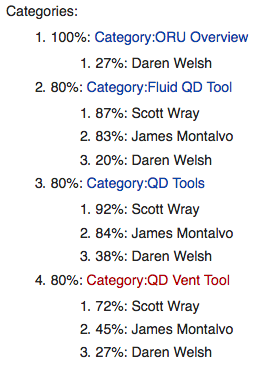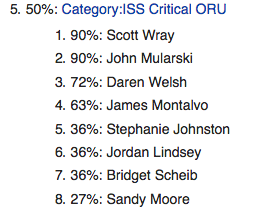 Wiki Diversification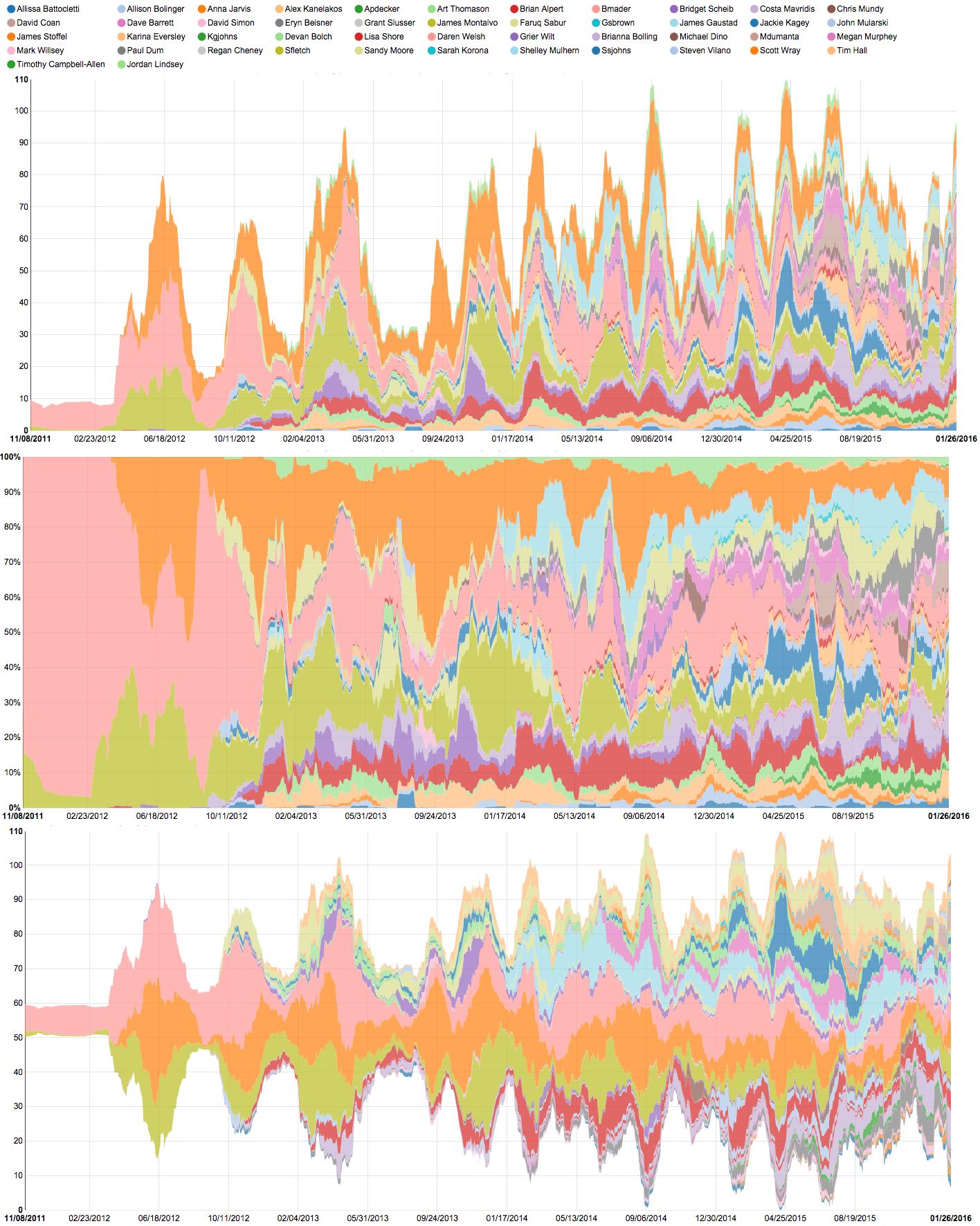 Evolution of a page